EVENTS AND SCHOOL VISITS
2015
Mollie looks at the galleys with her author aunt, Brookline Booksmith, March 2015
***
Slideshow: Release Party, Newtonville Books, Newton, Mass.
What's a release party without yummies?
The lectern is all set to go.
So many good friends. Such a great audience!
"Nooo!" cries Charlotte. "I have to find a quiet place!"
With fellow mindfulness author Carla Naumburg
Happy hug from Carol, while Holly looks on.
Video Excerpts, Release Party, 9.16.15
***
Slideshow and Video, Barnes & Noble, Burlington, Mass., 9.25.15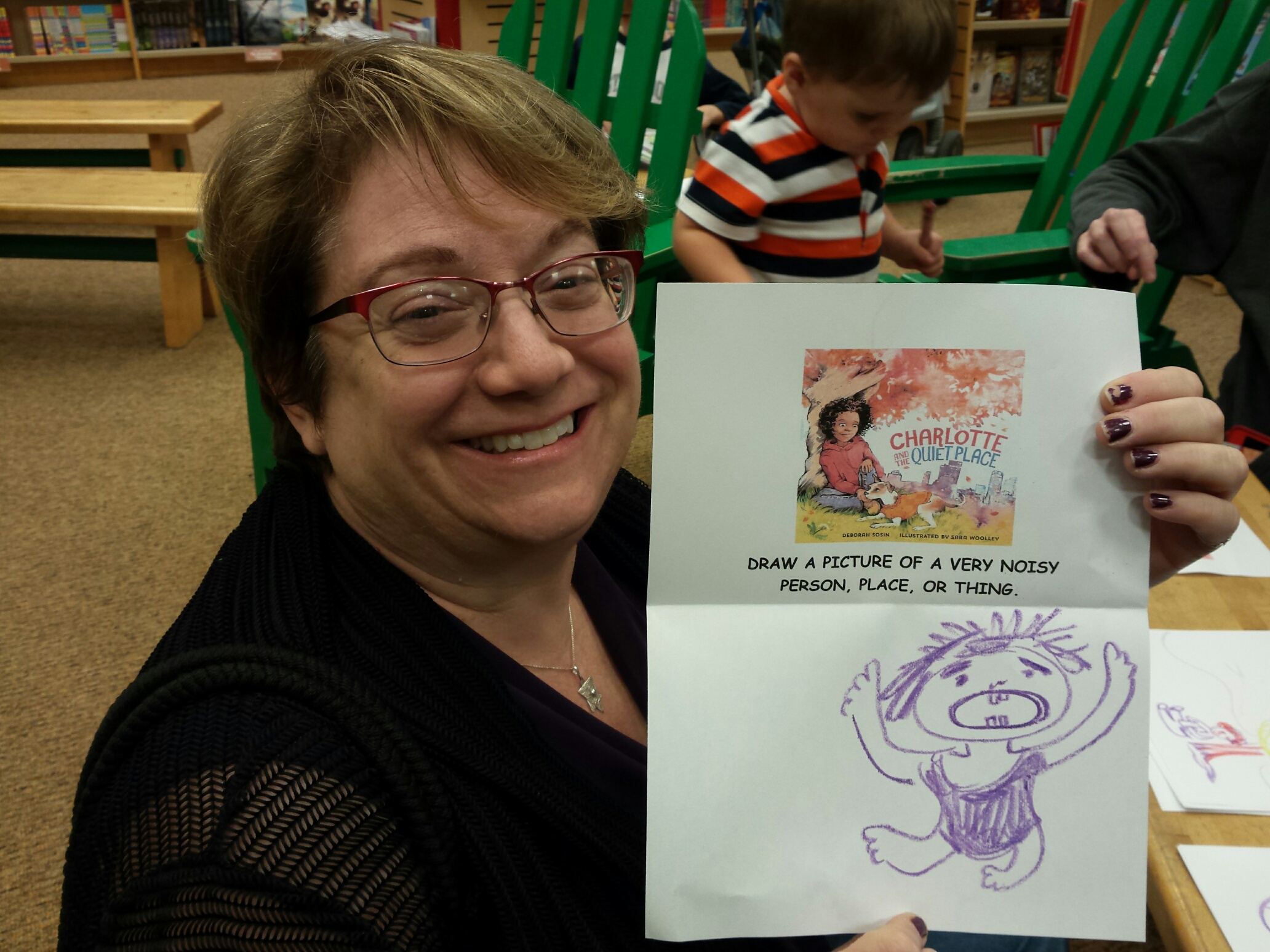 Phyllis draws a noisy person.
Amy and her kids draw their noisy places.
***
Launch Party with Illustrator Sara Woolley, 10.17.15, Casa Azul Bookstore, NYC. See more videos on YouTube at Channel CATQP 1.
***
Slideshow: Oblong Books Event, Millerton, NY, 11.7.15. A small but enthusiastic group, including niece Mollie! Photos courtesy of Nick Sosin, Am Media Group, NYC.
***
2016
Slideshow: Thompson Elementary School, Arlington, Mass., 1.27.16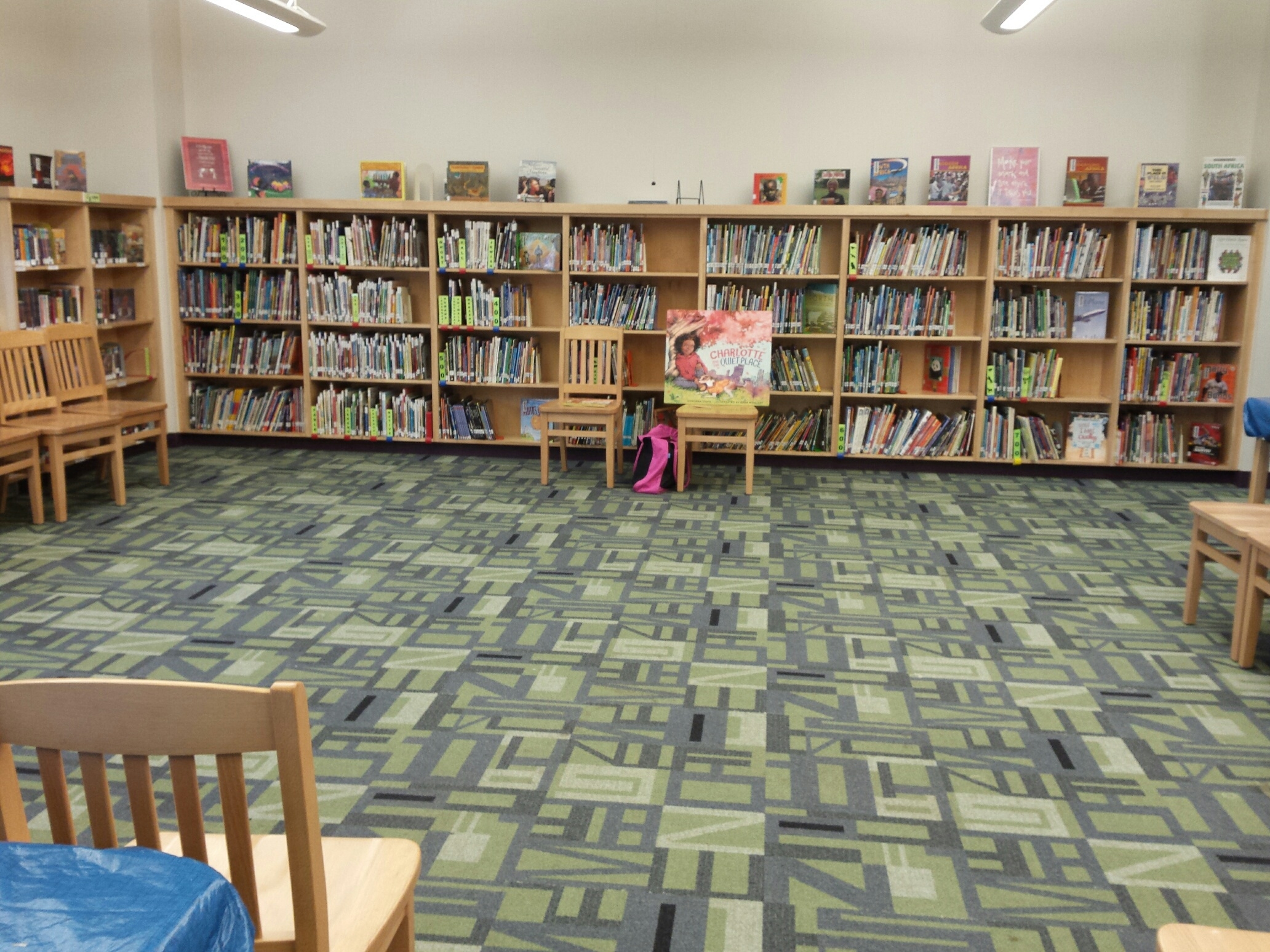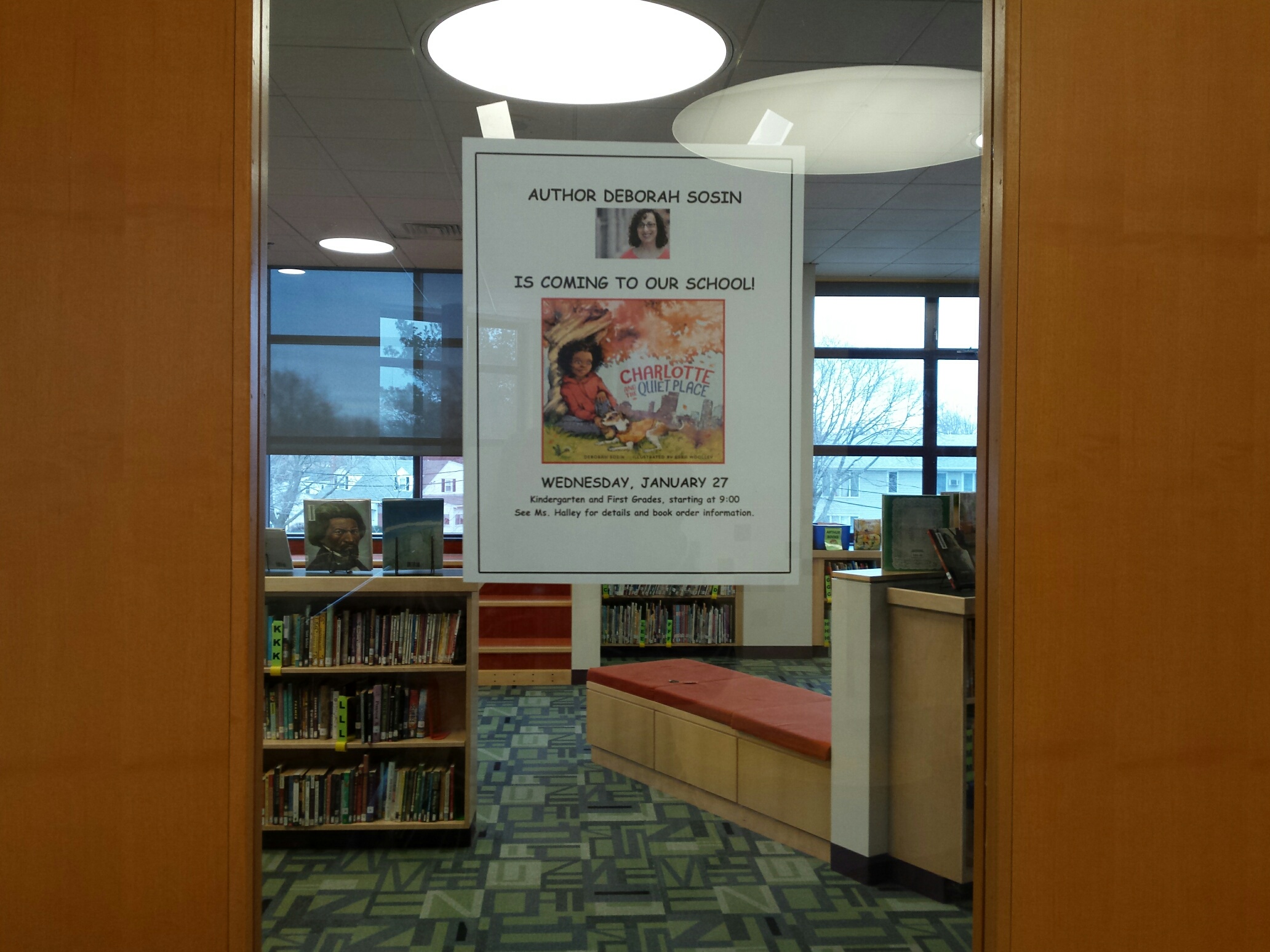 Ms. Liza was an amazing host!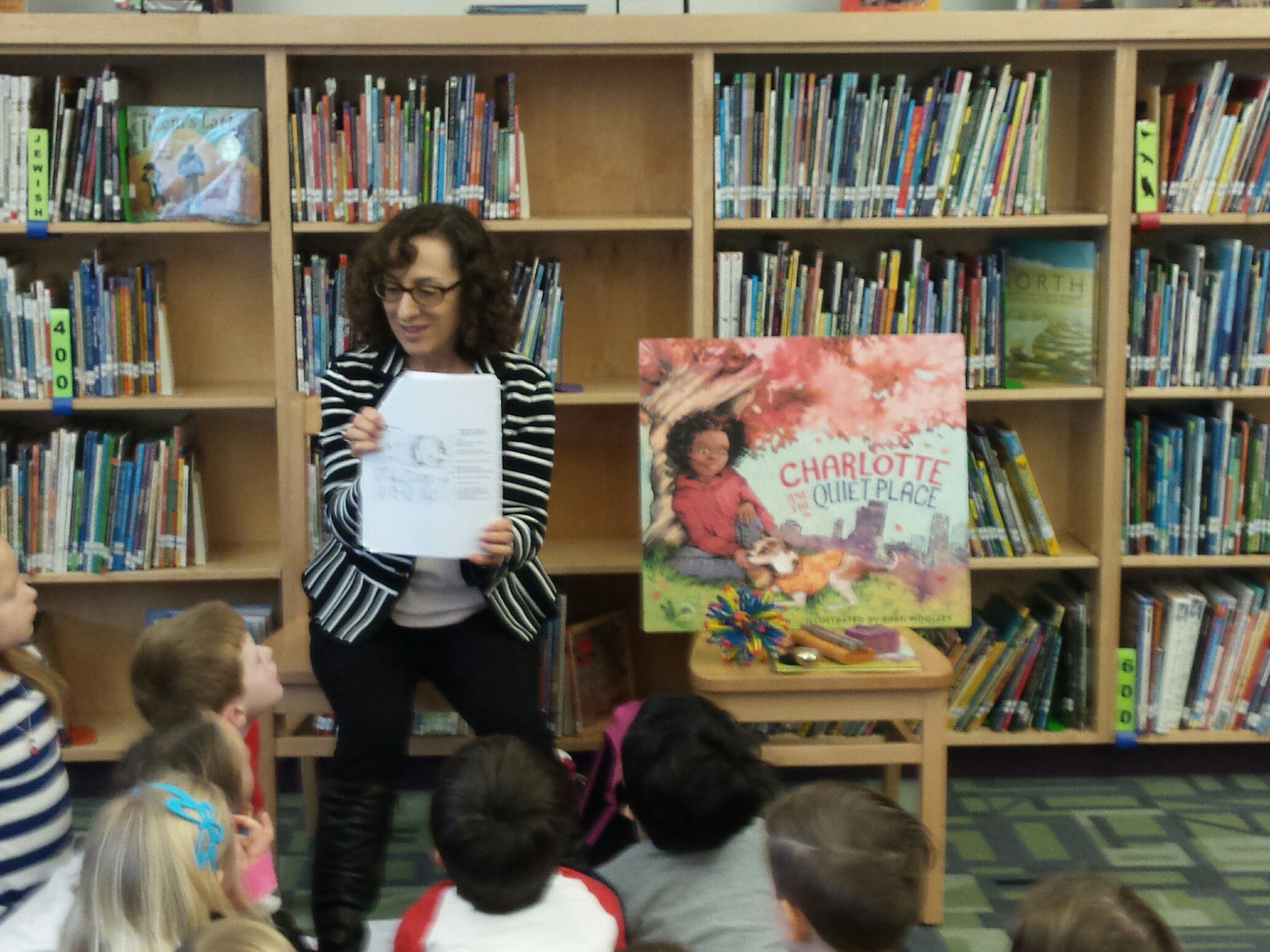 Looking at the storyboards.
Students from the Thompson School (above) drew their noisy and quiet places following our January school visit. Check out this slideshow of their fabulous artwork! Thanks to Liza Halley, librarian, and Amy Yelin, parent, for inviting me. Here's a sample:
***
Slideshow: The Park School, Brookline, Mass., 4.14.16
Guess what's in Cap'n Rusty's Treasure Chest?
Christian Porter and Debbie have a secret!
PreK children lean in to listen.
Let's listen to the chime.
***
Slideshow: Cottage Montessori School, Arlington, Mass., 5.12.16
Karen and the kids demonstrate the "Silence Game" with an egg timer.
Sara Woolley's art on the title page is full of wonderful details!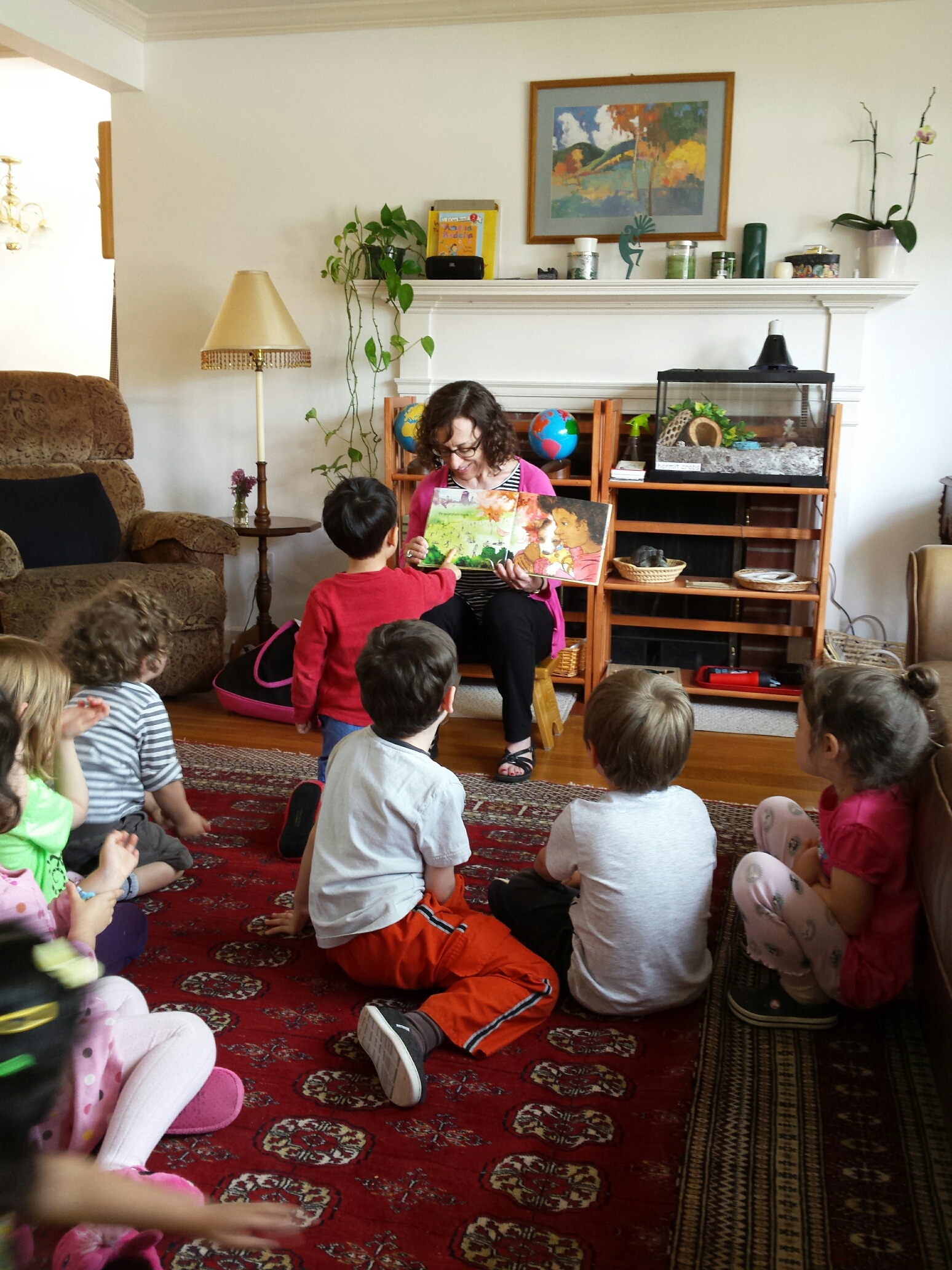 "Look at the spikes!" (of noise that Sara Woolley uses throughout the book).
The magic Hoberman sphere strikes again.
Mindful listening to the chime.
Listen until the sound disappears, then raise your hand.
***
2017
Cornerstone Academy, Northborough, Mass. (1.24.17)
***
Wellesley Nursery School in the Hills, Wellesley, Mass. (3.23.17)
***
2018
St. Mark's Episcopal Day School, Jacksonville, Fla. (3.2.18)